The Boys are back!!!!!! NHL teams hold first practice in 2021
Sunday night I set up one of my Twitter accounts to notify me when Jim Thomas and Tom Timmerman of the Post-Dispatch, Lou Korac of NHL.com, and Jeremy Rutherford of the Athletic.com tweeted (sent a tweet). Needless to say, around 7 AM HST my feed started going berserk.
Hoffman Joins the Blues. by Lou Korac
Blues beat writers bring camp to the fans.
Jim, Lou, and Jeremy were all at the Centene Community Ice Center in, my hometown of, Maryland Heights MO. The excitement and joy that I saw in the number of responses and retweets started to become infectious. While the three of them made me so jealous as they tweeted videos, line combinations, and pictures of some of the new blues, they and Twitter also made the day just that much better.
Krug and Parayko in the top defensive pair. #stlblues pic.twitter.com/BCeRGd9Pr7

— Jeremy Rutherford (@jprutherford) January 4, 2021
A Twitter war erupted between The Hockey Podcast Networks western division shows. The Bluenotes podcast, Sporty with Ritchie, and Cory, and Weekly Knightly. The banter was over where everyone picked each team to finish in the division.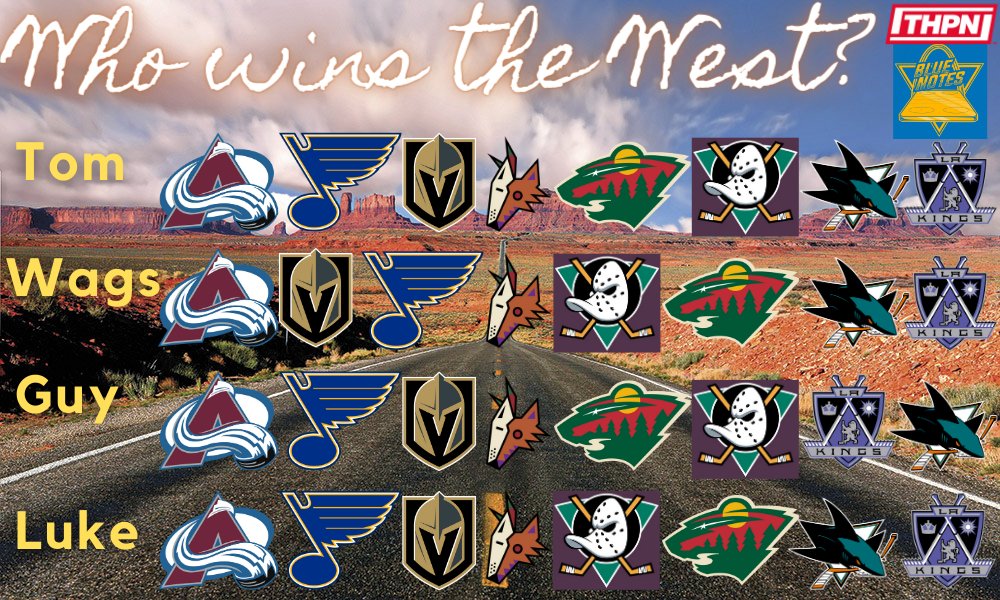 I am a guest contributor on the Bluenotes podcast and was asked to predict the finish of the Western (Gretzky) Division. Naturally, I was tagged on this playful thread. Back and forth it went for hours.
All hockey fans are giddy today. As national and local media members reported on each team and who was skating and who was not. The first-round draft choice getting his first taste of professional life. The Free Agent who is supposed to fill in the shoes of the departed beloved free agent, meeting old foes who are now teammates.
All of us, the casual fan, the diehard season ticket holder, and every one of us would-be and up-and-coming broadcasters fed off every tweet. Mike Ziesberger of NHL.com letting us know Jumbo Joe Thornton, the long time San Jose Shark now in Toronto with the Maple Leafs, was on a line with Austin Mathews and Mitch Marner.
Amalie Benjamin tweets about the Bruins
Then there was Amalie Benjamin also of NHL.com covering the Boston Bruins. She tweeted that "David Pastrnak will not be ready for the start of the year." She also let everyone know that our "favorite" Bruin "the Rat" Brad "Marchand: I plan to be" ready for the season opener. "That's what we're shooting for."  Marchand had sports hernia surgery earlier in 2020. He also stated that he "Was only playing at 80 percent." He had not been able to skate with his team until now. Poor Bruins fans.  sorry but I do not think the league is better with Marchand in it.
Reports like these came in from around the league. It felt like information Christmas. The coming season which starts on January 13th with 5 games, will be unlike any season the modern NHL has ever had. The teams have just 8 days left in training camp and will not play any exhibition games.
Each team will only play in their respective division. The U.S teams will play eight games against the teams in their divisions. The Canadian teams will play either nine or ten games against each other. The top four teams in each division at the conclusion of the regular season will qualify for the playoff tournament.
The shorten season along with the COVID restrictions that are in place means that every game counts. The action on the ice will be fierce. Animosity will build daily. Every day at training camp is just that important.
Teams that brought free agents in, do not have time for the new players to "get it." Coaches will be tested right from the start.
The fans of the fastest game on ice are in for an "E" ticket ride. Media members will work their tails off to keep you informed. The Podcasting world will be topsy turvy as they all scramble to put the best content out possible. Night after night we will see things we have never seen before.
I felt the infectious excitement this morning. Hours later while I plug away, I can still feel it. That is right, at 10 PM HST I am watching a reply of Team US and Finland in semi-final game two at the World Junior Championship. My TV may not leave the NHL Network for months.
Yes, this excitement is as contagious as a virus. But this is one thing I hope they never find a vaccine for.
The Hockey will be amazing.
Till next time Hockey FANS.
Do not forget to drop me a comment or three
Follow me on Twitter @hawaiibluesfan and @bluenotereport 
Remember by a fan, for the fans, and most definitely About YOU the FAN.
Guy "Hawaii Blues Fan" Bensing